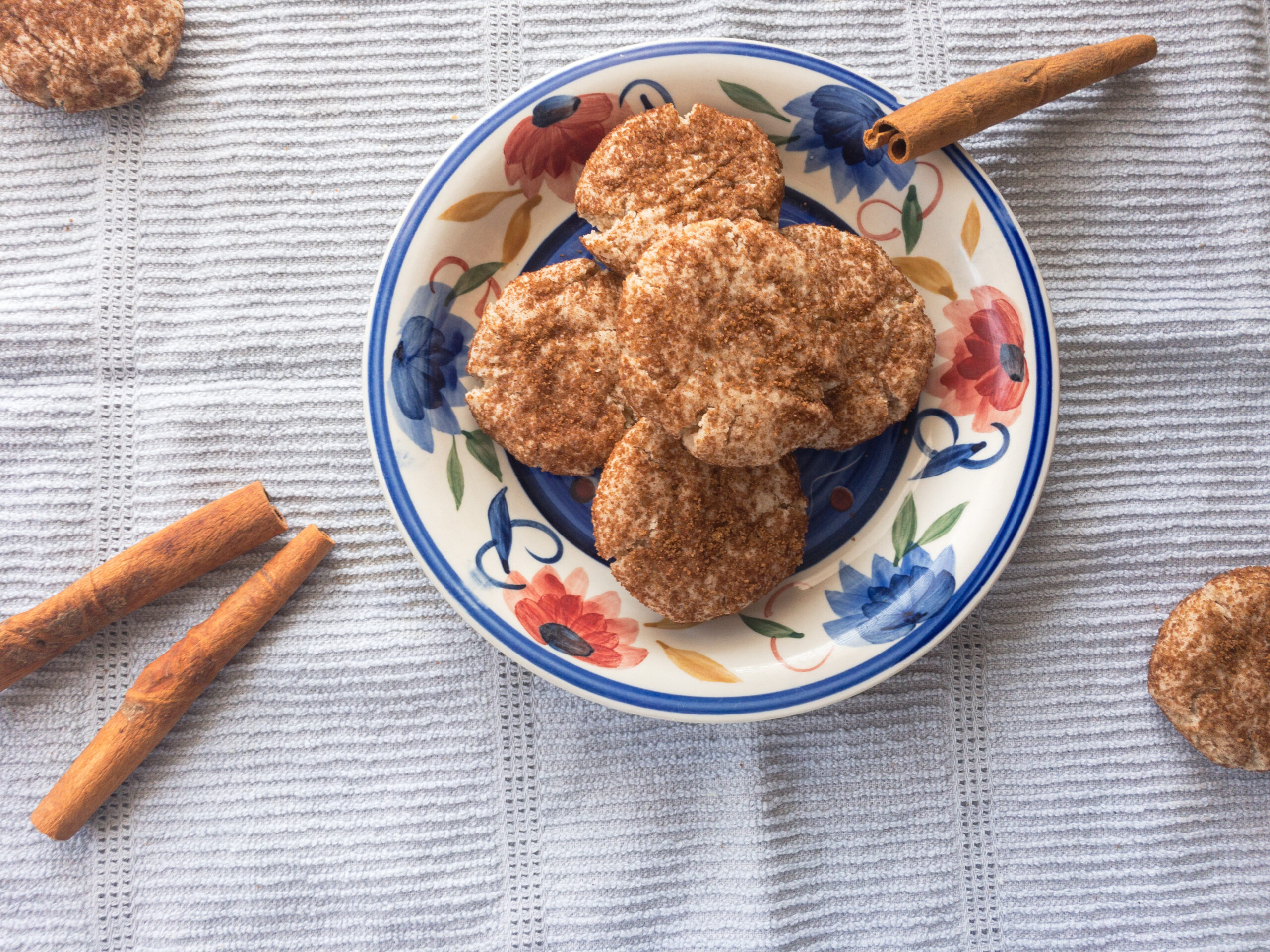 Thick and chewy snickerdoodle cookies
It is the first day of Fall! I am so excited for this cozy leaf blowing month! I love cuddling in with my loved ones and enjoying a good old cinnamon snickerdoodle cookie! This recipe is amazing and I know that you will love it!
This recipe is quite easy and the dough requires no chilling! How exciting is that? Many cookie doughs require chilling, this dough is very firm so it should not be chilled. Enjoy 🙂
Why is Cream of Tartar in Snickerdoodles?
In most recipes you use cream of tartar instead of good ol' baking powder! I have found a way to completely avoid cream of tartar yet get that same tasty classic cookie!
No Cookie Dough Chilling!
Great news! You can skip the cookie dough chilling step with this snickerdoodle recipe. There's enough flour in this cookie dough to create a strong and sturdy cookie without chilling the dough first. These snicker doodles are easy.
This video will explain everything:
Snickerdoodles are a timeless classic. My recipe yields the softest and thickest snickerdoodles you'll ever taste. Much too often you're left with flat, crispy, and thin cookies. The only remedy is to submerge them in a tall glass of milk. But what about starting out with a kitchen tested recipe for soft-baked snickerdoodles? You've come to the right place. I have this easy recipe for you! All you have to do is try them out!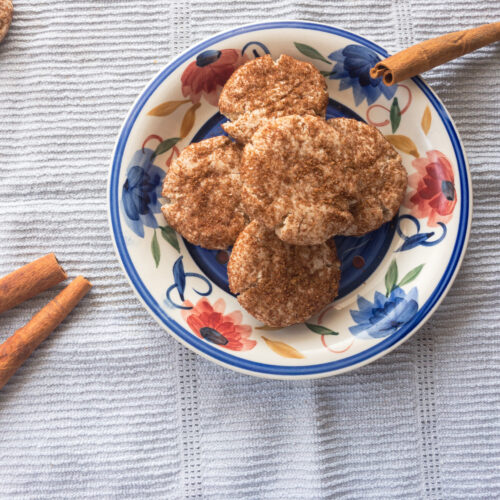 Chewy Snickerdoodle cookies
In fall and winter or even summer and spring this tasty classical cookies will bring the family together no doubt you will love these!
Ingredients
1/2

cup

all-purpose flour

1

tsp

baking powder

1

tsp

ground cinnamon

1/2

tsp

salt

1/2

cup

unsalted butter

room temperature

1/2

cup

white sugar

1

large

egg

1

tsp

vanilla extract
For the dredging
1/4

cup

brown sugar

3/4

tsp

ground cinnamon
Instructions
Preheat the oven to 375° F or 177° C and perpare a baking pan (lined)

Combine the flour, baking powder, salt, and cinnamon, sift well. Cream together the softened room temperature butter with the granultaed white sugar. Add in the egga and vanilla then cream. Combine the dries and the wets.

Roll into 1.5 tbsp of dough balls then dredge into your cinnamon sugar. Bake for 10 minutes about 3 inches apart. Cool and enjoy!