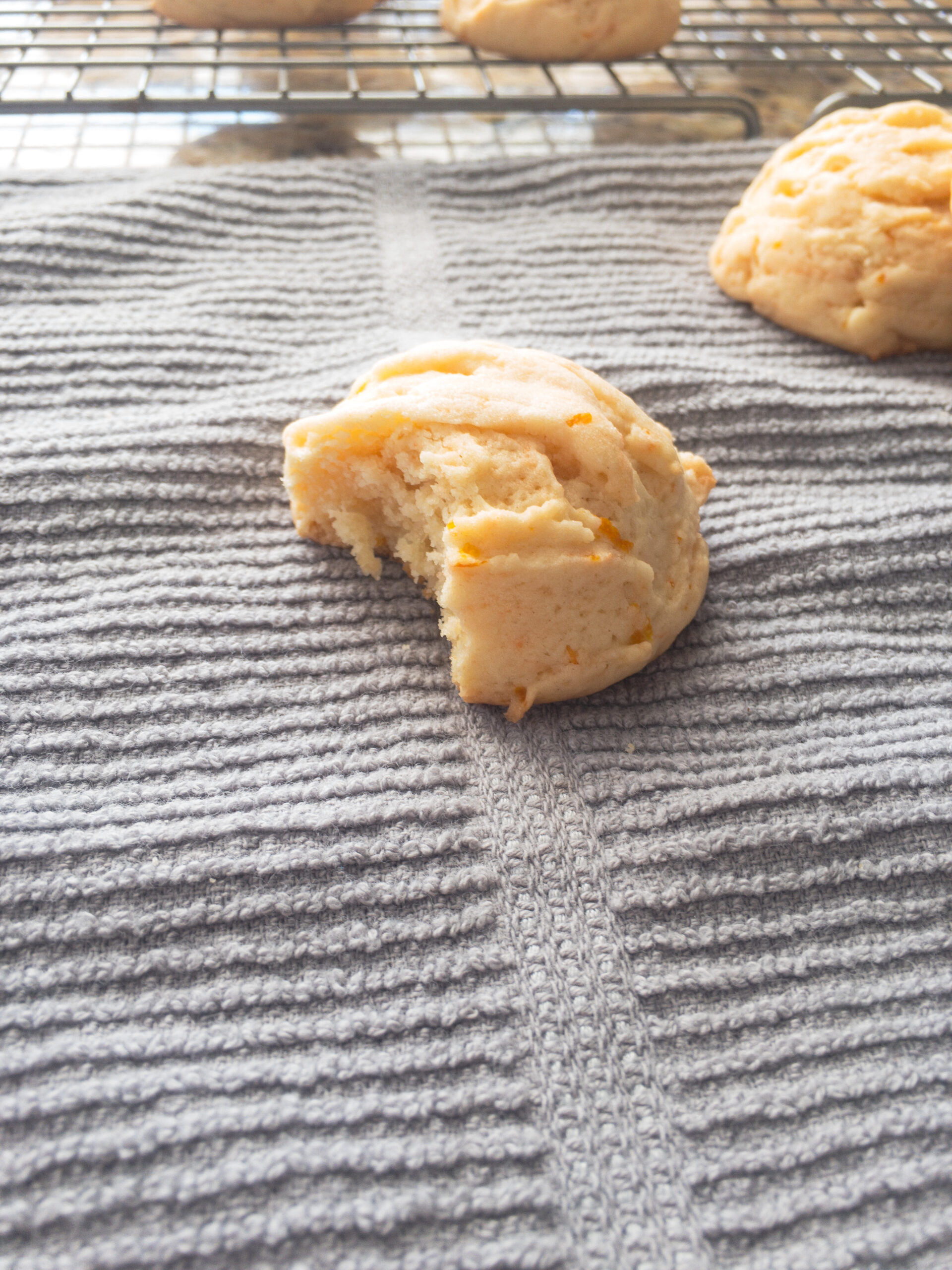 I love oranges and what most people don't know is that oranges taste great all year round!! I hope you enjoy this tasty refreshing cookie all year round!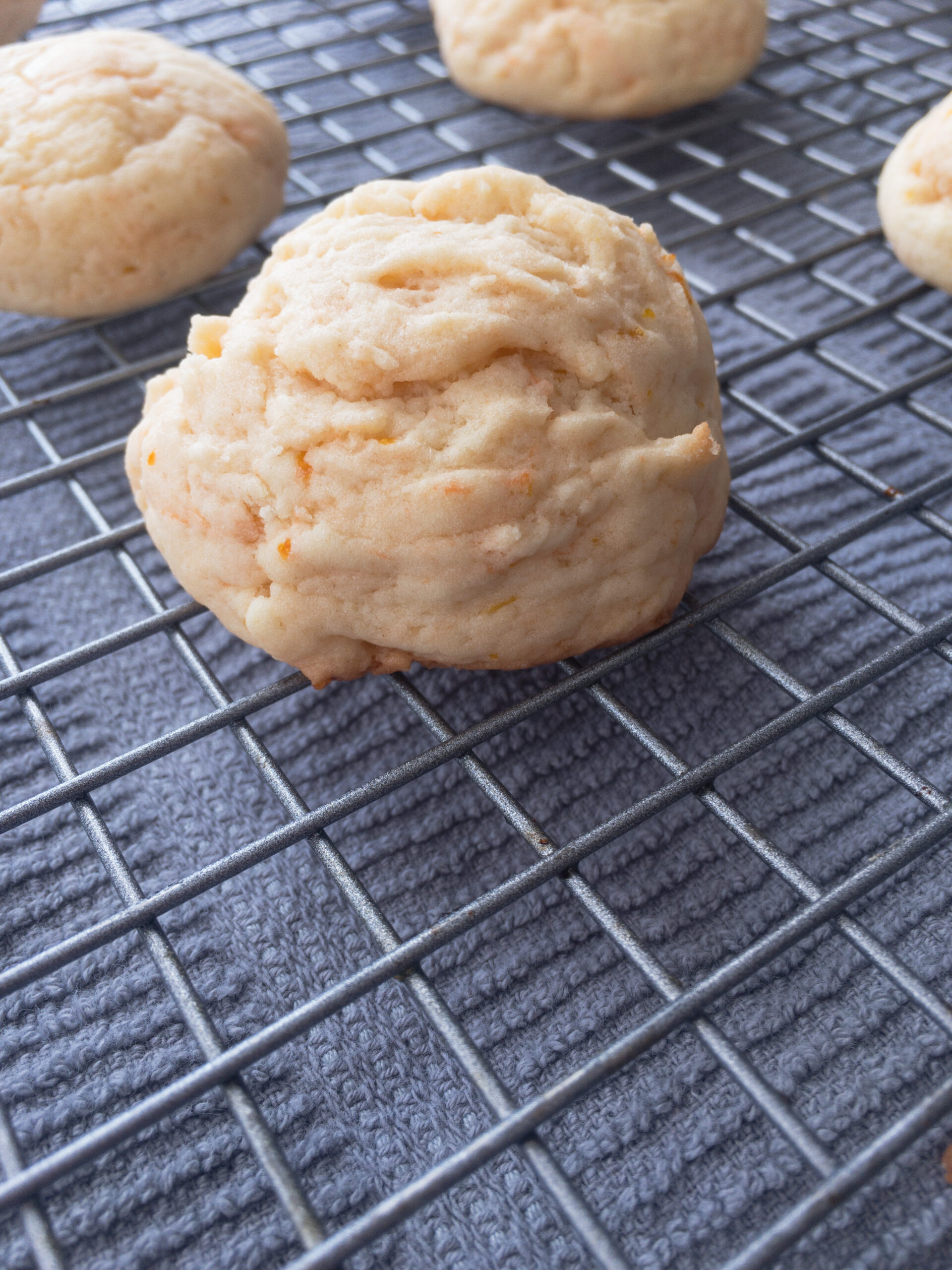 These cookies are originally Italian and they taste very good!
So what makes these cookies so good? They are buttery, soft and incredible! I love the citrus flavor in these cookies 🙂 It is not overpowering yet it tastes incredible!
What parts do the ingredients play?
The butter helps spread the cookie as does the granulated sugar
The orange zest and juice provides flavor and the vanilla helps prevent any eggy flavor
baking powder helps with rising the cookies
flour helps hold the shape
The salt balances out the sweetness
The egg helps spread and rise the dough.
Every ingredient plays an important part in this recipe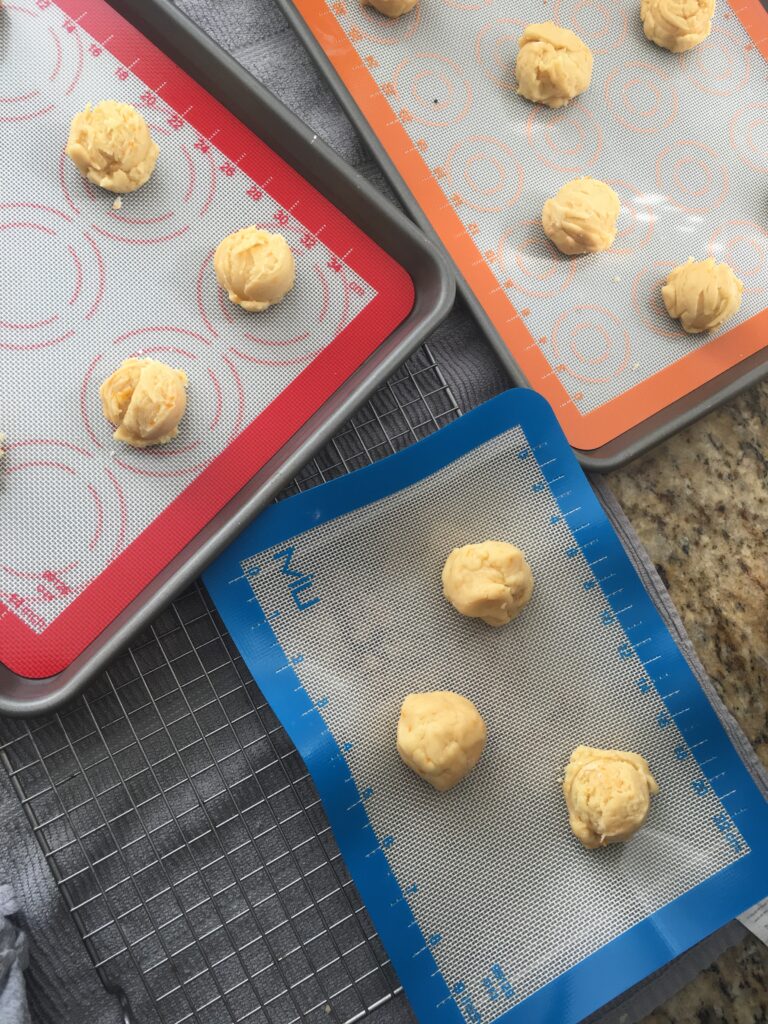 How do I insure the orange flavor
I have tried citrus cookies that have no flavor. No one likes a flavorless cookie and no one likes a overpowering flavor in their cookies. This recipe balances out all of the flavors. So how can I insure flavor? Well
Zest 3 large oranges
measure your sugar
rub your zest into your sugar until it is the texture or slightly wet sand
BOOM– Flavor guaranteed!
Why are these Scone cookies?
These cookies are scone cookies because of their texture; they are chewy, flavorful and they hold their shape if you refrigerate them. Tip: use a cookie scoop (Note: this is not an affiliate link, if you click it I make no revenue in any way) the cookie scoop creates a very nice surface when the cookies pop out, they almost look like ice cream scoops. This method makes your cookies look rustic yet professional and very tasty!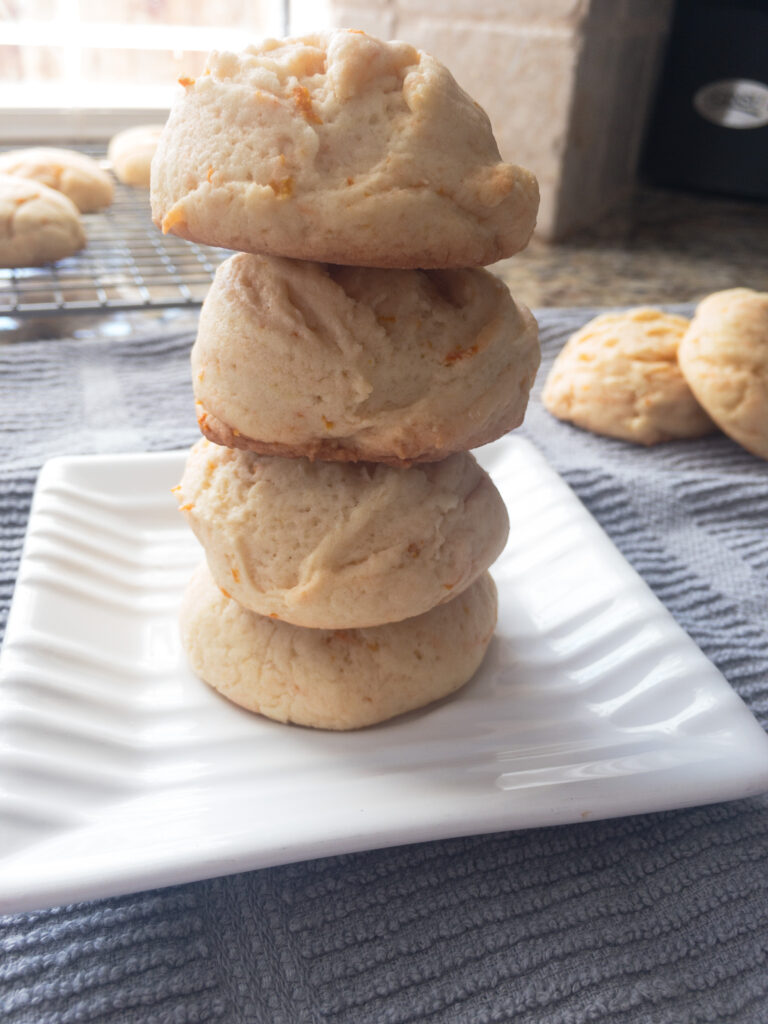 Do you have to chill?
No, you do not. If you do not chill the cookie scones will have more of a cookie shape and texture and will not be very much like a scone. This is fine if you were looking for a orange cookie. However, if you want it more like a scone (as shown in my images) then you may want to chill it for 30 minutes which also builds up flavor in your orange cookies 🙂 Please do not over chill or else your may just have balls of cookie 🙂 Thank you
Recipe video:
I have developed a video to help you I hope it may be of help 🙂
Now you know everything about these cookies! I hope you enjoy these cookie scones: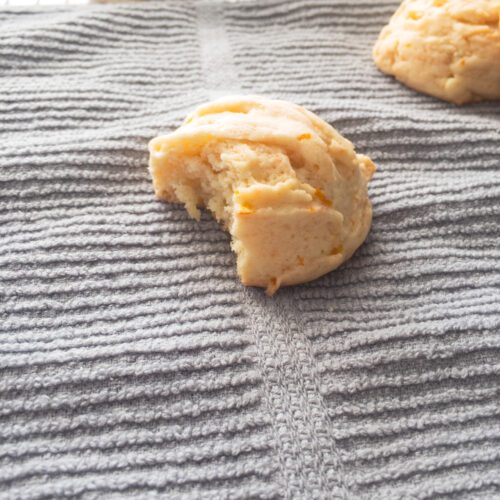 Orange cookie scones
I love oranges and what most people don't know is that oranges taste great all year round!! I hope you enjoy this tasty refreshing cookie all year round!
Ingredients
2½

cups

all purpose flour

1

teaspoon

baking powder

¼

teaspoon

salt

1

cup

granulated sugar

3

tablespoons

orange zest

(the zest for three oranges or so)

1

cup

unsalted butter

1/4

cup

fresh orange juice

1

egg

1/2

tsp

pure vanilla extract
Instructions
 In a medium bowl, whisk together the flour, baking powder, and salt; set aside.

In a large bowl, combine the the sugar and orange zest, rubbing them together with your fingers until the zest is completely incorporated into the sugar.

Using an electric mixer on medium speed, cream together the butter and the orange zest-infused sugar until light and fluffy, about 3 minutes. Add the egg and orange and mix until combined, scraping the sides of the bowl as needed. Reduce the mixer speed to low and gradually add the dry ingredients, mixing until just combined. 

Preheat oven to 350°F or 177°C and roll cookies into about 2 tbsp of dough using a cookie scoop for best results. Bake for about 10-14 minutes (12 was perfect for my cookies) on a silicon baking mat parchment paper.
Notes
Cool Ideas: If you chill this cookie dough for an hour and then scoop it with a cookie scoop it will hold its shape and look like ice cream! This would make a wonderful illusion 🙂
Baking is a science please don't add more than 1/4 of a cup of orange juice it may mess up your cookies. If you are looking for more flavor feel free to add more zest.
These cookies store well for up to a week 🙂
Enjoy,
Numnum