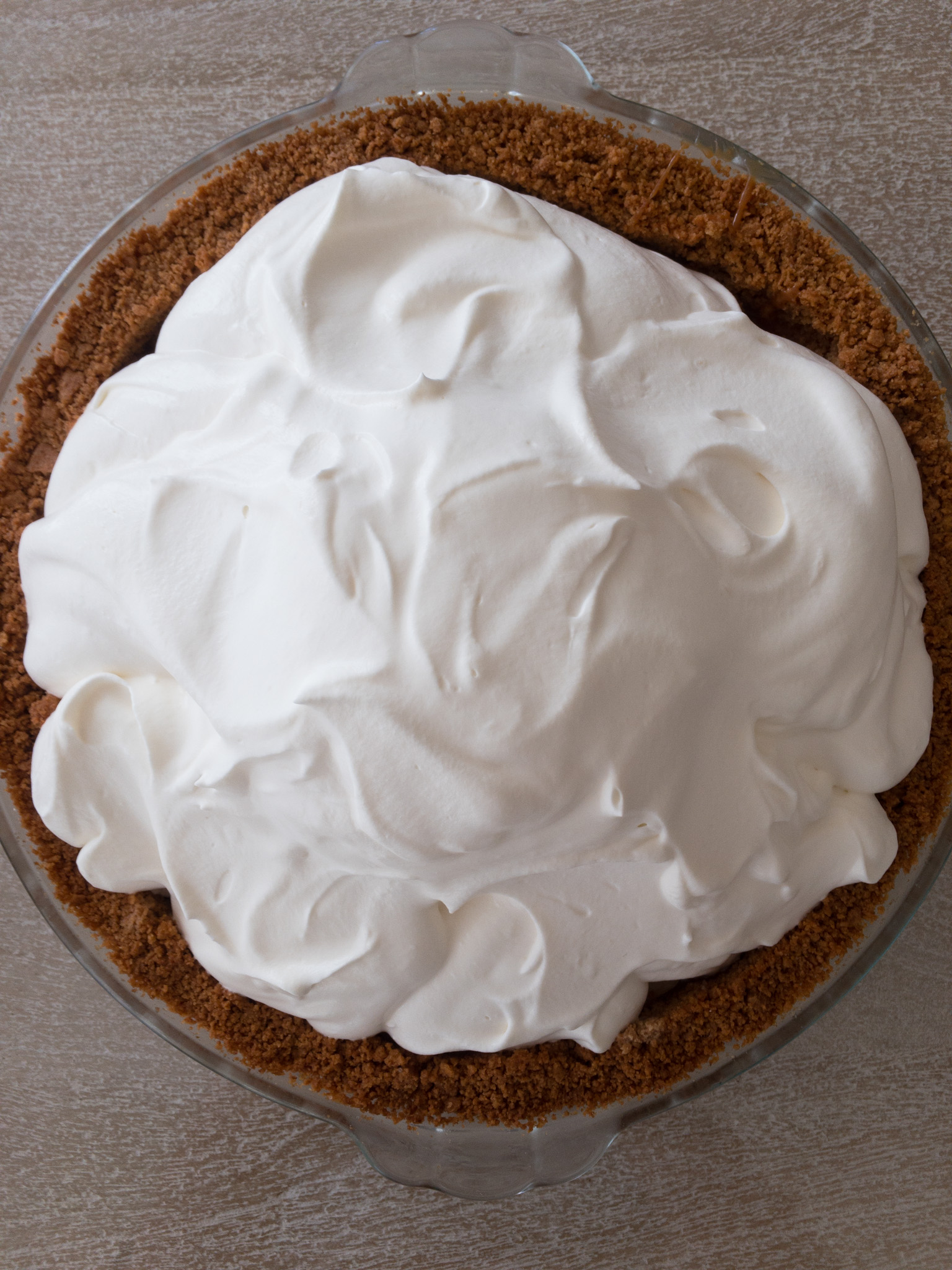 This shockingly easy banoffee pie recipe combines a crunchy graham cracker crust, soft and sweet dulce de leche, thick slices of fresh banana, and a mountain of whipped cream.
What is Banoffee Pie?
Banoffee pie is a banana-toffee pie! It combines a sweet and caramel flavored dulce de leche and bananas, with a crunchy graham cracker crust and soft whipped cream to top the pie! This pie is originally an English dessert, however, many people enjoy this delight all over the world!
What is Dulce de Leche?
Dulce de leche is similar to caramel, but a little sweeter and creamier. It's prepared by slowly heating sugar and milk until everything caramelizes. This happens through the process called the Millard Reaction.
There are a few ways to prepare dulce de leche including:
The classic method of cooking down and constantly stirring milk and sugar
The shortcut method of cooking sweetened condensed milk
Today we are using the remade canned version. You can however make it in whatever way you would like.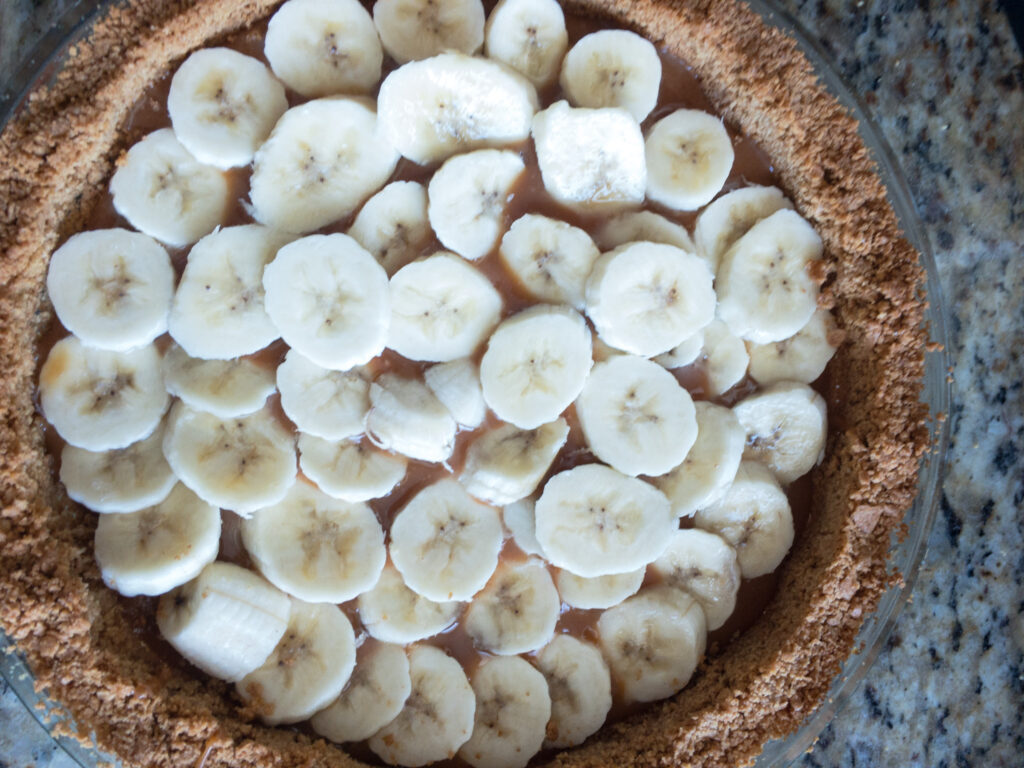 How to Make the pie:
First begin by combining crushed graham crackers and melted butter;
Tightly seal it into your pan and bake for 15 minutes;
Spread on a layer of you dulce de leche;
Then a layer of bananas;
Brush it with some lemon juice;
Let it completely cool and chill it;
Cover with whipped cream;
Chill;
Enjoy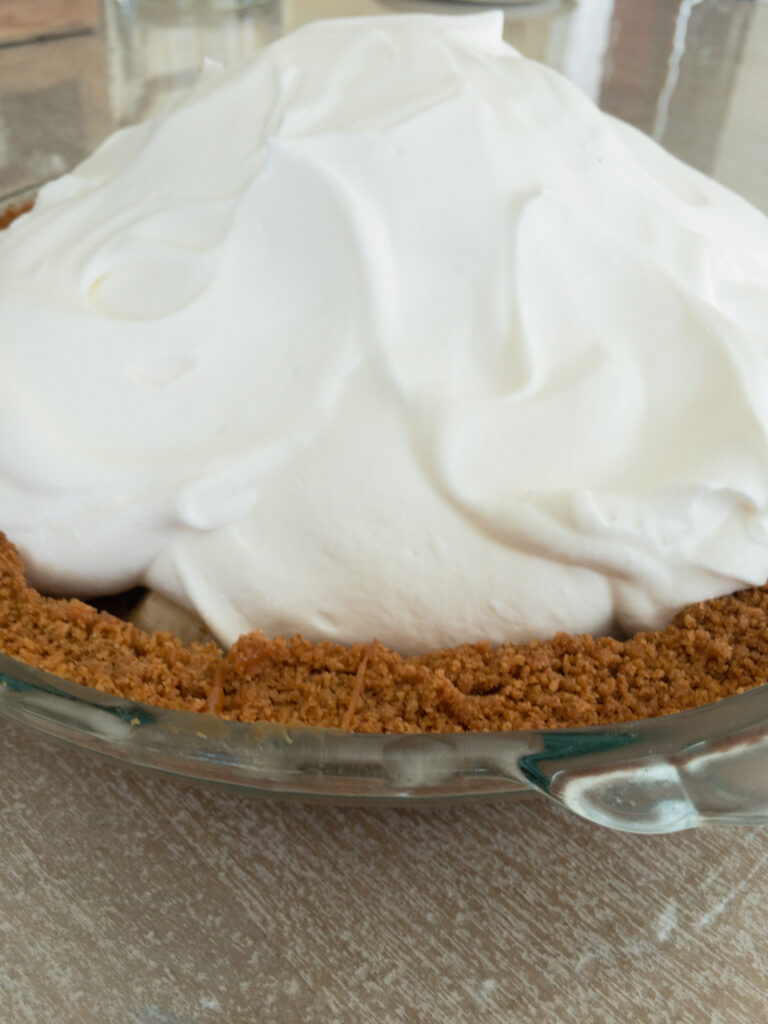 PRO TIPS FOR THIS RECIPE
Feel free to customize this crumb crust with your favorite cookies. It's also delicious with shortbread, vanilla wafers, and banana-flavored butter cookies.
You can blitz the cookies in a food processor to get fine crumbs, or pop them in a Ziploc bag and crush until fine.
Dulce de leche is a Latin American treat made by cooking sweetened condensed milk until it's thickened and caramelized. Look for cans of pre-made dulce de leche in the international foods aisle. You can also make it at home following a tutorial (BE CAREFUL, IT IS VERY HOT)
Shaved chocolate is an easy way to decorate pies. It's easy if you have a big block or bar of chocolate and a sharp knife. Scrape the chocolate to cut a very thin slice then repeat. You can also use a cheese or lemon shredder/ zester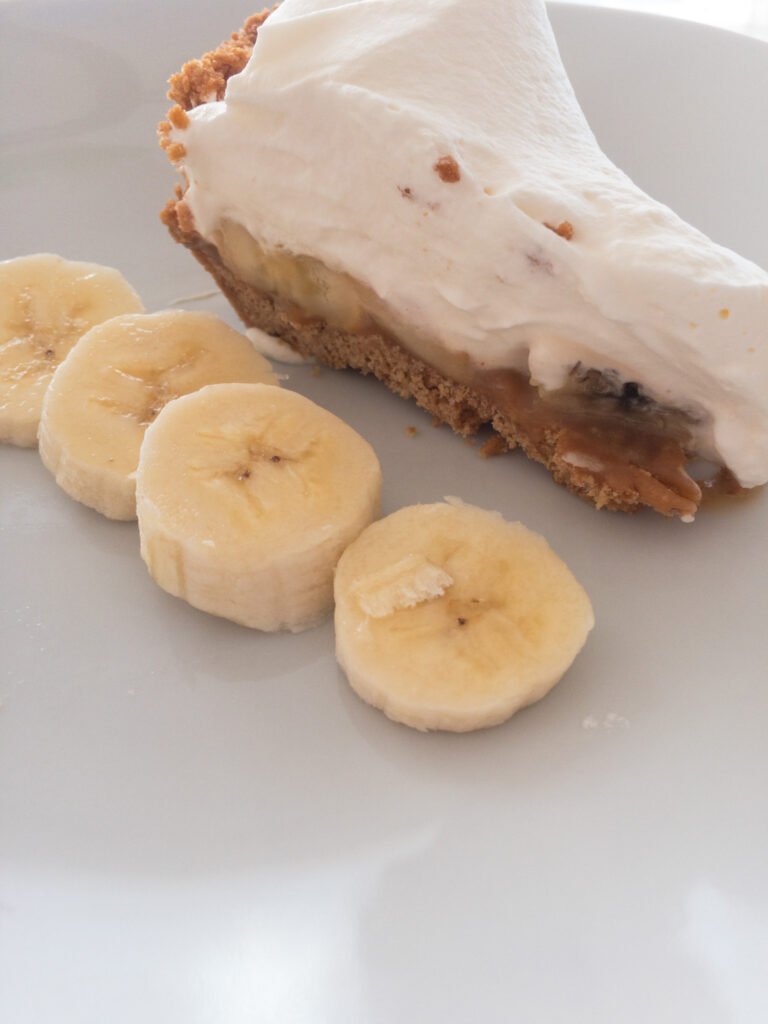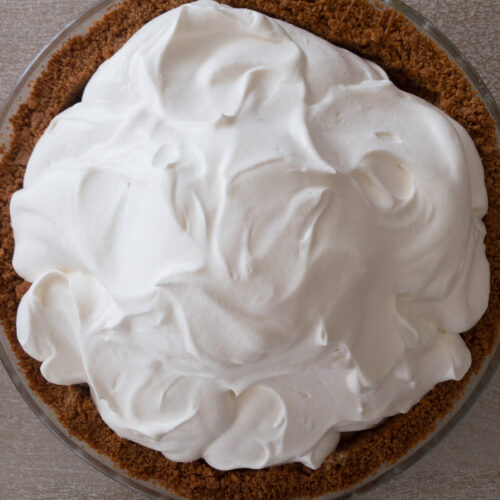 Banoffee Pie
This shockingly easy banoffee pie recipe combines a crunchy graham cracker crust, soft and sweet dulce de leche, thick slices of fresh banana, and a mountain of billowy whipped cream. Everyone who tries a slice is instantly hooked.
Ingredients
1 1/2

cups

graham cracker crumbs

5

tbsp

salted butter

melted

1

can

dulce de leche

3

medium

bananas

or 2 large (sliced into coins)
Whipped Cream
2

cups

Heavy whipping cream

1/4

cup

granulated sugar

1

tsp

pure vanilla extract
Instructions
Preheat oven to 350°F or 180°C

Crush your graham crackers until they are like sand. Add in your melted butter and mix until combined. You should be able to form a lump when you squeeze it in your hand.

Bake your crust for 15 minutes until a dark golden brown.

Add in your dulce de lech and top it with bananas. Brush your bananas with some lemon juice to prevent browning.

Chill until fully cooled.

Whip your whipping cream, sugar and vanilla until smooth and creamy.

Top your pie with some whipped cream and chill until you can slice a nice piece.
Notes
Make Ahead Instructions: Cover the baked and cooled graham cracker crust tightly and store in the refrigerator for up to 2 days or freeze for up to 3 months. Thaw in the refrigerator before using. Dulce de leche, instructions below, can be made up to 2 weeks in advance. Cover tightly and store in the refrigerator. The fully assembled pie can be prepared up to 1 day in advance. Store uncovered in the refrigerator until ready to serve. I don't recommend freezing the prepared banoffee pie because it doesn't thaw very nicely, but you can certainly freeze any leftover slices for up to 3 months.