This is an easy and delicious recipe that yields 6 cupcakes and tastes delicious! You will love it!
This recipe yields perfect cupcakes and serves 4! It is perfect for small celebrations, or even just to enjoy your self!
What does it taste like?
Flavor: These cupcakes are decadent. They are chocolaty and topped off with any frosting will taste great! I absolutely love these with some melted Nutella!
Texture: These cupcakes are soft, rich and moist. Don't over bake or over fill for perfect results
Ease: The recipe is straight forward and easy for Both beginners and advanced bakers! It also requires no equipment, you can make these with a spoon!
Time: This recipe takes about 1/2 an hour (no decoration)
Equipment: Nothing except for a cupcake tin!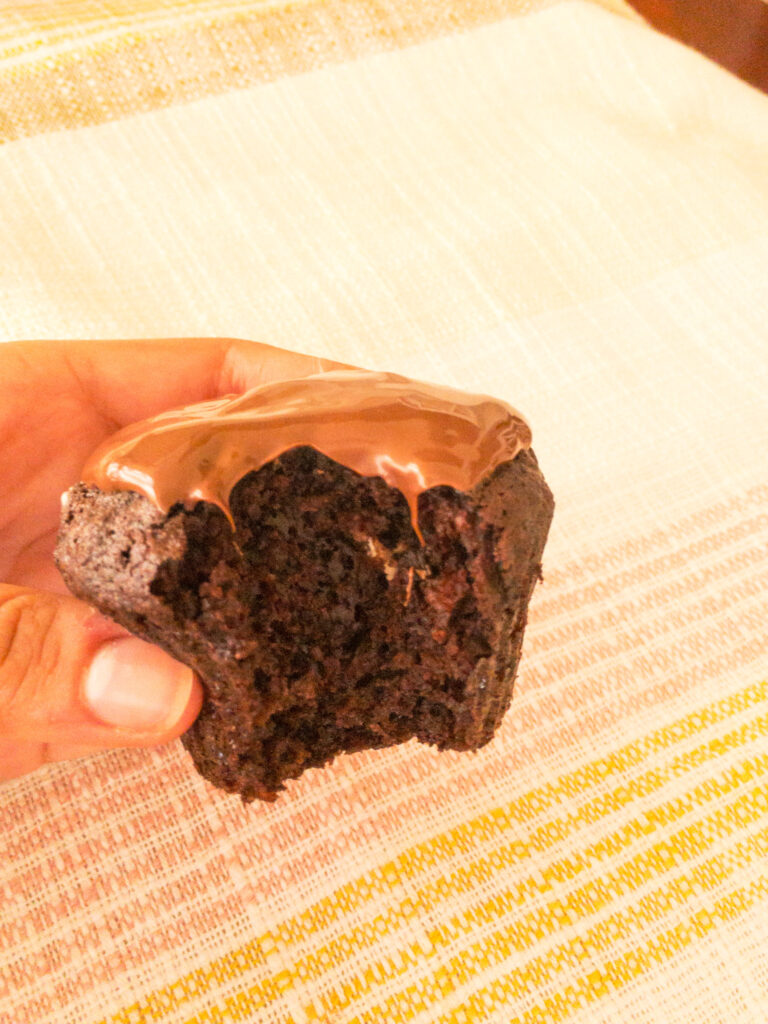 Details for perfection
This recipe is simple enough that it only requires one bowl! Here are a few things to note:
The eggs can be cold
you will need to sift the dry ingredients
The batter will be semi thick
Adding coffee granules only intensifies the chocolate flavor
Toppings and decor
I personally chose to use melted Nutella or hazelnut spread. It taste wonderful, looks great, and is easy to make.You can make a gnash frosting, whipped cream frosting, my fudgy frosting recipe, and so much more!
I decorated with pretty sprinkles from Wilton (not an affiliate link)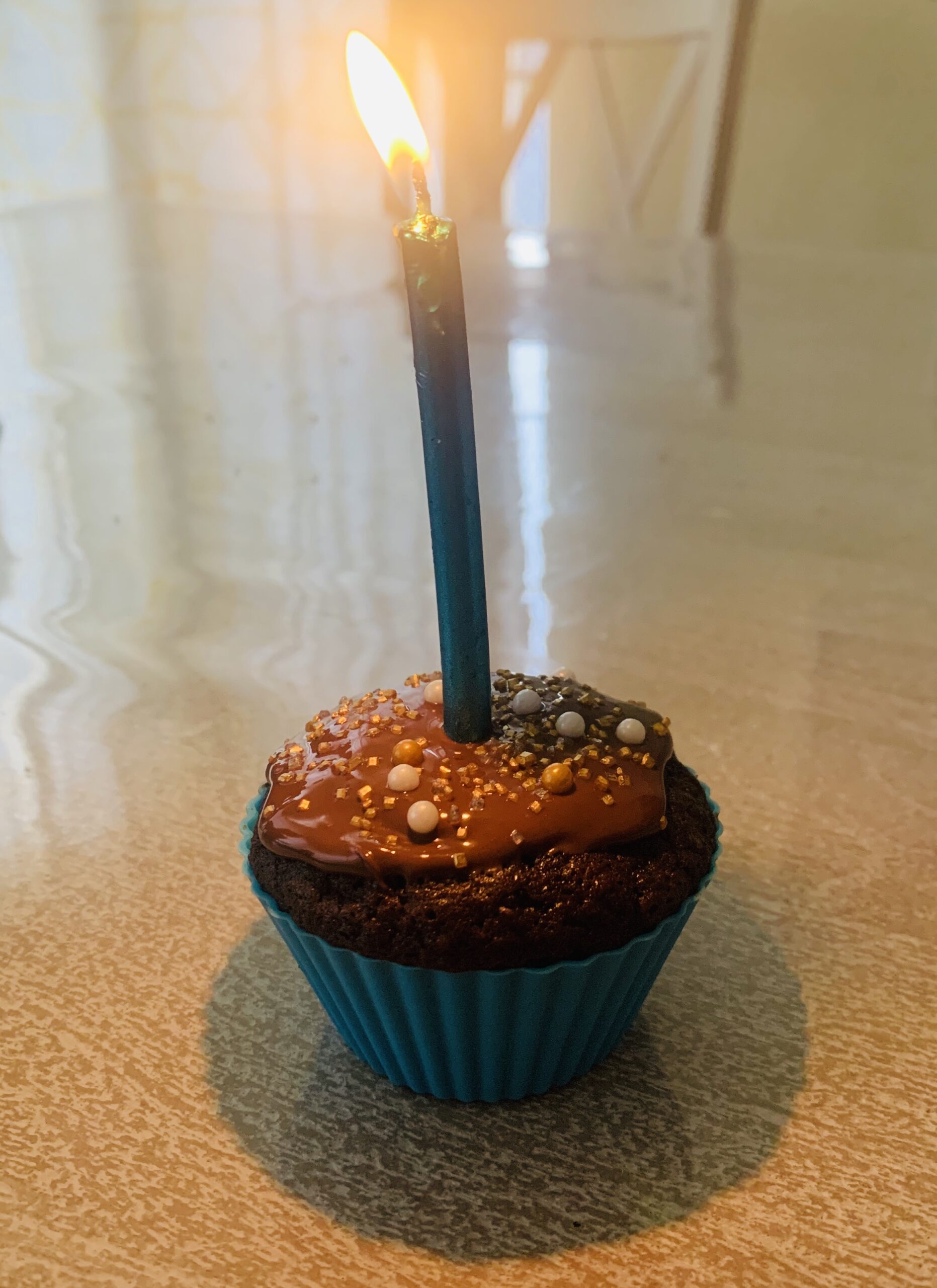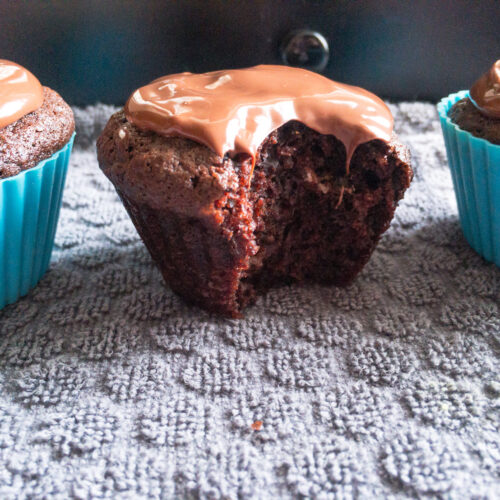 Small batch cupcakes
This is an easy and delicious recipe that yields 6 cupcakes and tastes delicious! You will love it!
Ingredients
1/2

cup

all-purpose flour

1/4

cup

cocoa

1

tsp

baking soda

1/2

tsp

baking powder

pinch of salt

1/4

cup

whole milk

1 tbsp

vinegar

1/4 cup

vegetable or canola oil (or melted coconut oil)

1

large

egg

1/2

cup

granulated sugar

1

tsp

vanilla extracts
Instructions
Preheat the oven to 350°F or 180°C and line a cupcake tin with 6 liners.

A a small liquid measuring cup, add your milk and vinegar. Set it aside for 5 minutes.

In a bowl combine your egg, oil, vanilla, and sugar. Whisk until fully combined. Sift in you flour, baking soda, baking powder, salt and cocoa, then add you milk. Whick until it forms a semi-thick batter.

Fill the cupcake tins about 3/4 of the way and bake for 20-24 minutes until a tooth pick inserted comes out with a few crumbs.
Notes
Frosting: Melted nutella
Espresso Powder: Espresso powder will not make the cake taste like coffee. Instead, it deepens the chocolate flavor.
Cake: This also makes a one layer 6 in cake.
Adapted from Sally's Baking Addiction