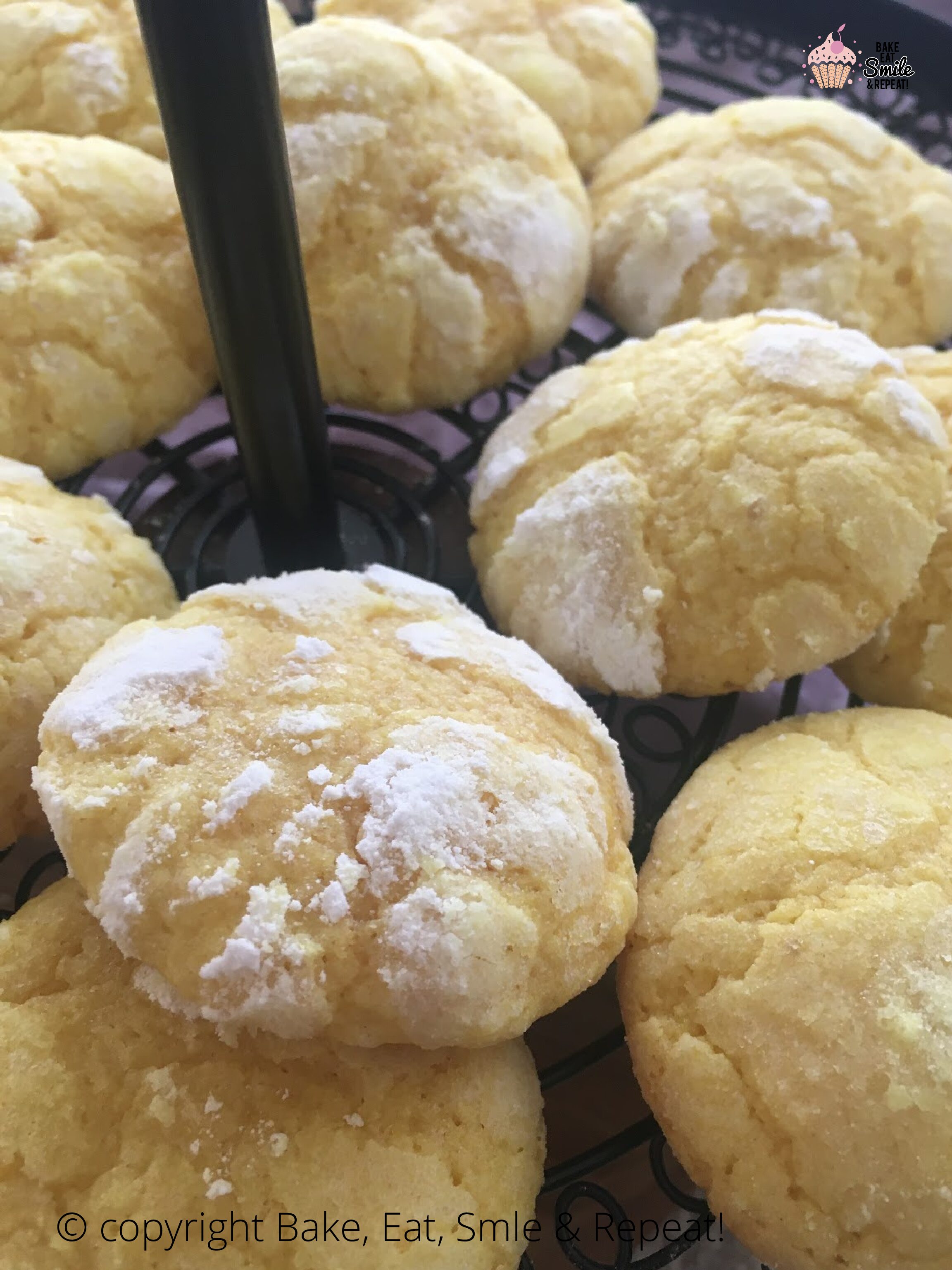 Lemon Crinkle cookies
Tip: the more powdered sugar the better :p
Ingredients
1½

cups

of all purpose flour

½

tsp

of baking powder

pinch

of salt

1

egg

1

stick of butter, softened

1

cup

of granulated sugar

2

tbsp

of fresh lemon juice

zest of 1 lemon

4

drops of yellow food coloring

½

of powdered sugar for dredging (roll it in before cooking)
Instructions
Preheat your oven to 350 F or 177 C.

Put the all purpose flour, baking powder, and salt in a mixing bowl(sift). Whisk well and set aside.

In a separate bowl, cream the butter and sugar until light and fluffy. Add in the egg, lemon juice, lemon zest, and food coloring. Beat until well combined.

Add the flour mixture, half at a time, to the wet mixture. Beat until well combined.

Cover the bowl and place it in the fridge for at least one hour.–Important, don't forget!!

After an hour, using an ice cream scoop or spoon or a cookie scoop, scoop out about a heaping tablespoon of the mixture. Place it in the palm of you hand and roll it into a ball. Put it in the icing sugar and roll it around until it is completely coated.

Set it on a baking sheet lined with some parchment paper or a baking mat.

Repeat this process for the remaining batter.

Put the cookies in the oven and bake them for 12 to 14 minutes.

Remove them from the oven and put them on a wire rack to cool.