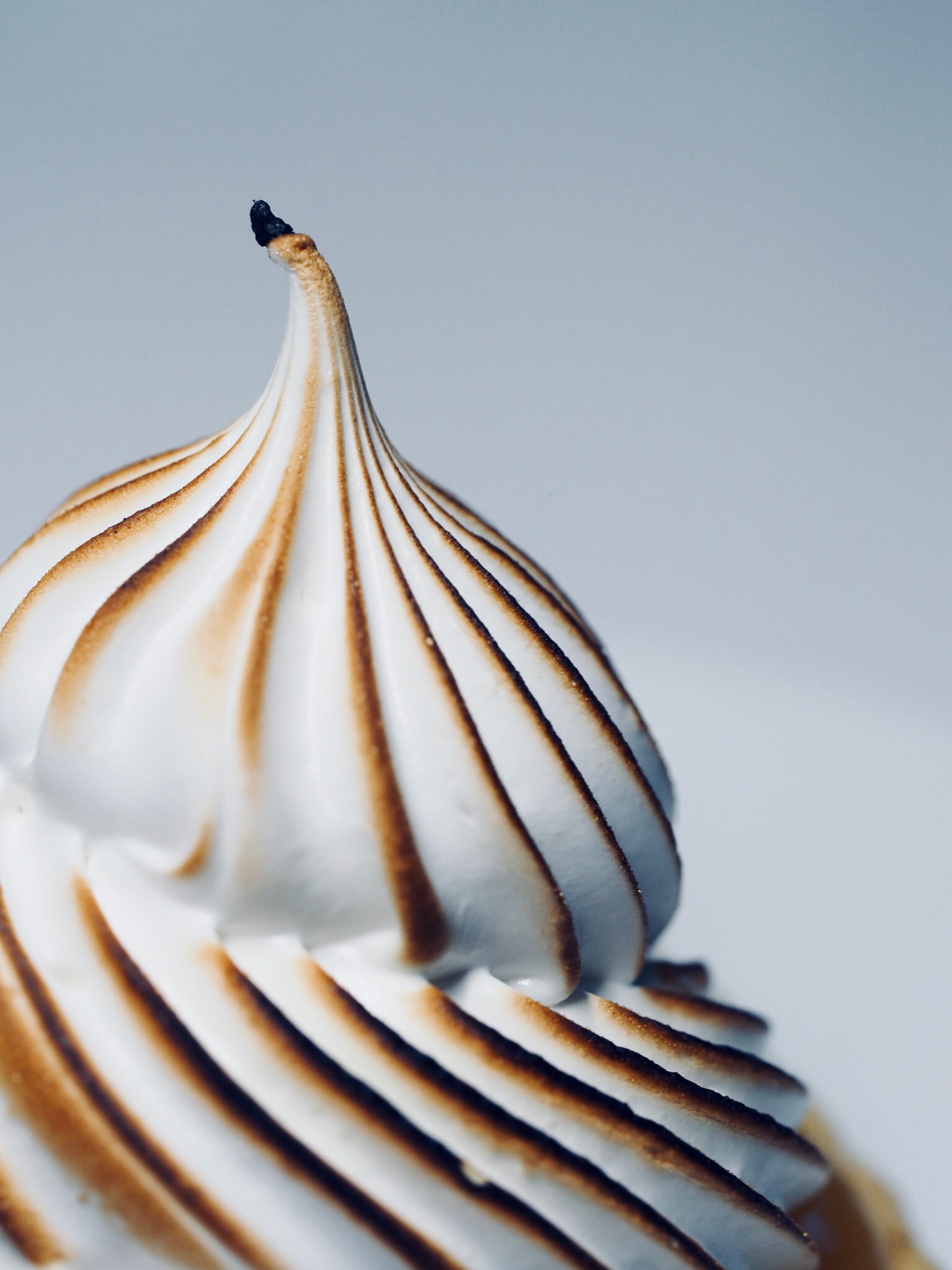 Classic Meringue Frosting
FAQS:
Is it safe to eat? Provided you aren't allergic to any of these ingredients, yes. The eggs are cooked to 160°F (71°C), which is considered safe to eat for everyone including pregnant women and children. As always, use your best judgement and feel free to consult a Dr if you're concerned.
Does SMBC crust? No, Swiss meringue buttercream does not crust or dry out like American buttercream can. That's why SMBC is excellent for creating the smoothest frosting detail on cakes and perfectly piped (yet still fluffy tasting!) designs.
Is it stable? Yes, Swiss meringue buttercream is stable at room temperature. Though if eating on a particularly humid day, keep your frosted confections in the refrigerator as close to serving as you can. You can use SMBC under fondant-topped cakes and confections, too.
Can I add flavors? Replace some (about 1 teaspoon) of vanilla extract with 1 teaspoon of another flavor extract such as lemon, coconut, orange, maple, or even 1 teaspoon of espresso powder. Taste, then add a touch more if desired. For potent extracts, like peppermint or almond, replace 1 teaspoon of the vanilla with just 1/2 teaspoon. For chocolate Swiss meringue buttercream, beat 8 ounces of pure melted and slightly cooled chocolate into the buttercream when you add the vanilla and salt. Make sure you're using pure baking chocolate (the 4 ounce bars) like Baker's or Ghirardelli brands found in the baking aisle.
Can I add food coloring? Yes and it's best to tint SMBC with gel food coloring so you aren't adding a lot of extra liquid. Beat food coloring into the frosting on low speed after you add the vanilla extract and salt.
Can you freeze Swiss meringue buttercream or make it ahead? Yes. Swiss meringue buttercream is great left covered at room temperature for 1-2 days, but after that, refrigerate it for up to 5 days or freeze up to 3 months. If freezing, store in an airtight container, then thaw it at room temperature on the counter. Once completely at room temperature, about 72°F (22°C), place into the bowl of your stand mixer fitted with a paddle attachment and beat for 2-3 minutes until creamy again. If it separates or curdles, see troubleshooting tips.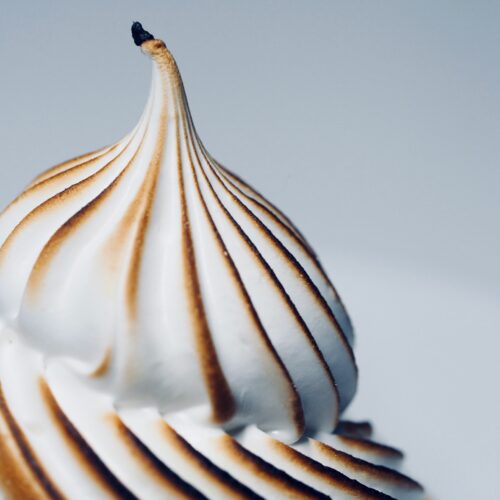 Classic Meringue frosting
Creamy delicious– not too sweet– swiss meringue buttercream!
Ingredients
4

large egg whites

1

cup

(200g) granulated sugar

1/2

teaspoon

cream of tartar

1

teaspoon

pure vanilla extract
Instructions
Place egg whites, sugar, and cream of tartar in a heatproof bowl. Set bowl over a saucepan filled with two inches of simmering water. Do not let it touch the water. (You can use a double boiler if you have one.)

Whisk constantly until sugar is dissolved and mixture has thinned out, about 4 minutes. The mixture will be thick and tacky at first, then thin out and appear frothy on top. To test that it's ready, you can use your finger or an instant read thermometer. Lightly and quickly dip your finger (it's very hot, be careful) and rub the mixture between your thumb and finger. You shouldn't feel any sugar granules. If using a thermometer, the temperature should read 160°F (71°C).

Remove from heat. (No need to let it cool down before continuing.) Add the vanilla extract, then using a handheld or stand mixer fitted with a whisk attachment, beat on high speed until stiff glossy peaks form, about 5 minutes.

Meringue can be spread, piped, or swirled onto cakes, cupcakes, and other confections. Serve immediately OR torch it with a kitchen torch for a delicious toasted marshmallow topping. (Do not place in the oven under the broiler– it will melt.)

Cover and store leftovers for up to 2 days in the refrigerator. Baked goods topped with this marshmallow meringue can be left at room temperature for up to 6-8 hours. After that, it's best to refrigerate or else the topping will begin to wilt. For best taste, texture, and appearance, I do not recommend freezing this.